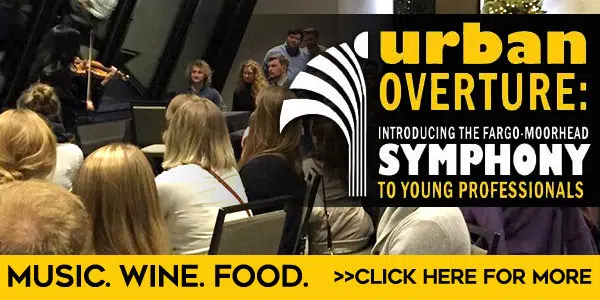 The City at 94.5 wants you to join us for Urban Overture with the FM Symphony!
2017-18 DATES:
Wednesday, March 14
Wednesday, April 11
 5:30-7pm | Radisson Cityscape Ballroom (3rd Floor)
Urban Overture is for young adults (20s & 30s) interested in exploring a new concert experience and enjoying informal networking with their peers.
Enjoy wine sampling and hors d'oeuvres, mingle and chat with friends and get a sneak preview of the upcoming FM Symphony performance.