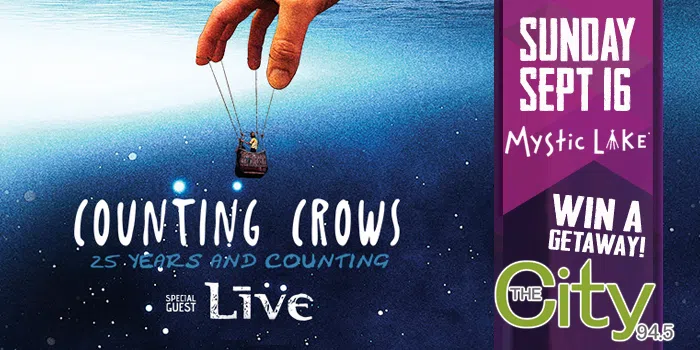 We're giving you a chance to win a weekend getaway to see
COUNTING CROWS WITH SPECIAL GUEST +LIVE+:
25 YEARS AND COUNTING
Sunday, September 16th – 7:15pm
Mystic Lake Amphitheater
What you'll get:
– 4 GA tickets for your crew to attend the show
-Hotel stay
-$200 in dining for dinner, breakfast, whatever.
Sign Up Below To Win!
Winner will be announced at 2pm on Friday, Sept 7th.